Is it time for you to upgrade your home heating system?
Townsend Energy is offering a $500 coupon plus support in claiming up to $3,250 in state rebates. Save now on furnaces, boilers, heat pumps, and water heaters.
Do you know how old your heating equipment is? Furnaces and boilers should be replaced at least every 20 years. They should also be tuned up every season to maximize efficiency and longevity.
Modern heating equipment is significantly more energy efficient than ever before. This newer equipment will not only reduce your energy bill, but may qualify for state rebates!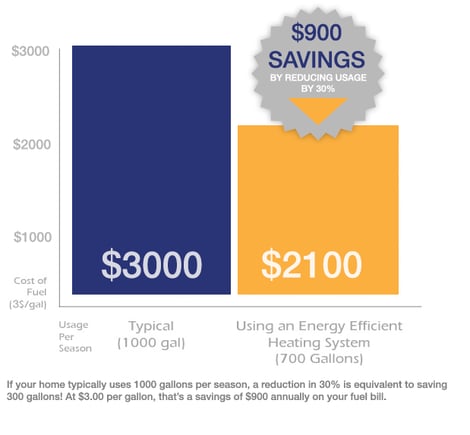 Many state rebates end on December 31, 2018. Don't hesitate to request a quote on boilers, furnaces, heat pumps, water heaters and more!